Create truly 3D Revit people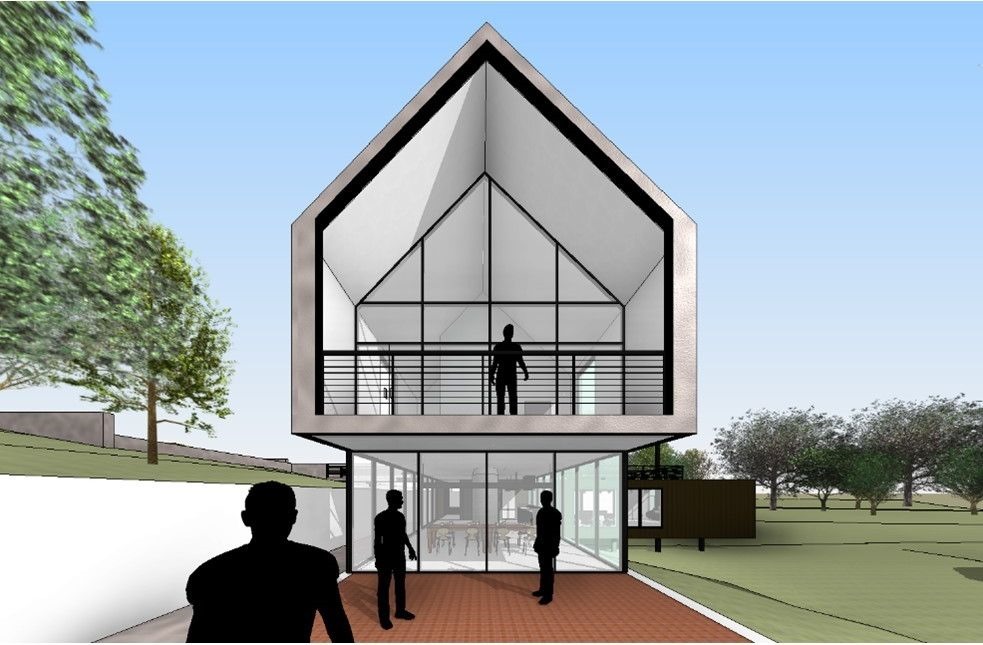 Let's be honest. Revit's people families leave a lot to be desired. Who ever wants cardboard people lurking around their fully 3D model? Surely they will look more believable in realistic views or renderings, but don't you need conceptual-looking 3D folks and human silhouettes much more often?
We will show you today how to create a Revit people family that will evoke that warm arty feel which made us fall in love with SketchUp. It will show in 3D a person looking just like you and me, and represent him or her in 2D views as a silhouette of your choice. And guess what, you can create couples and groups as well!
Expected output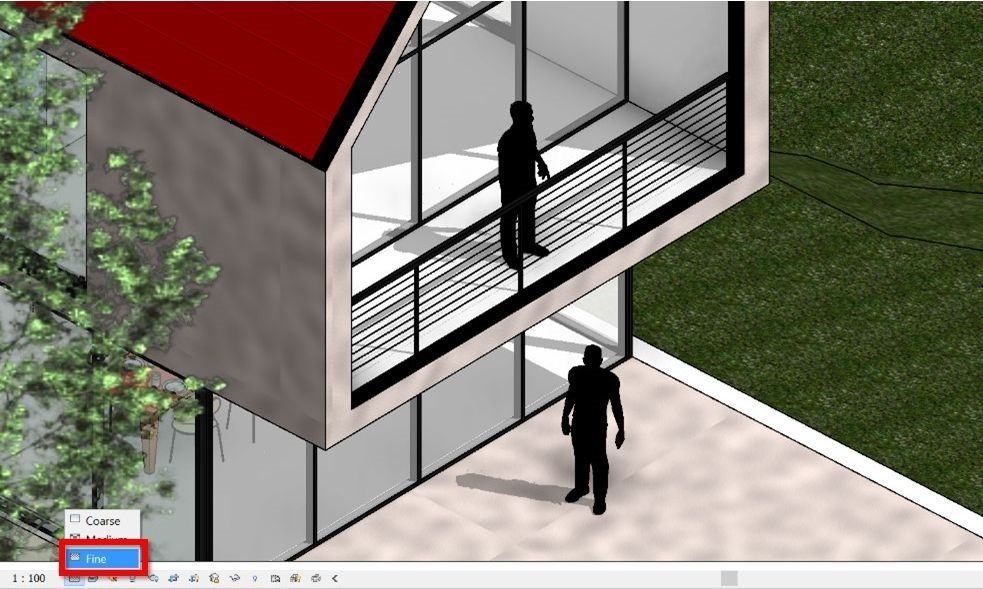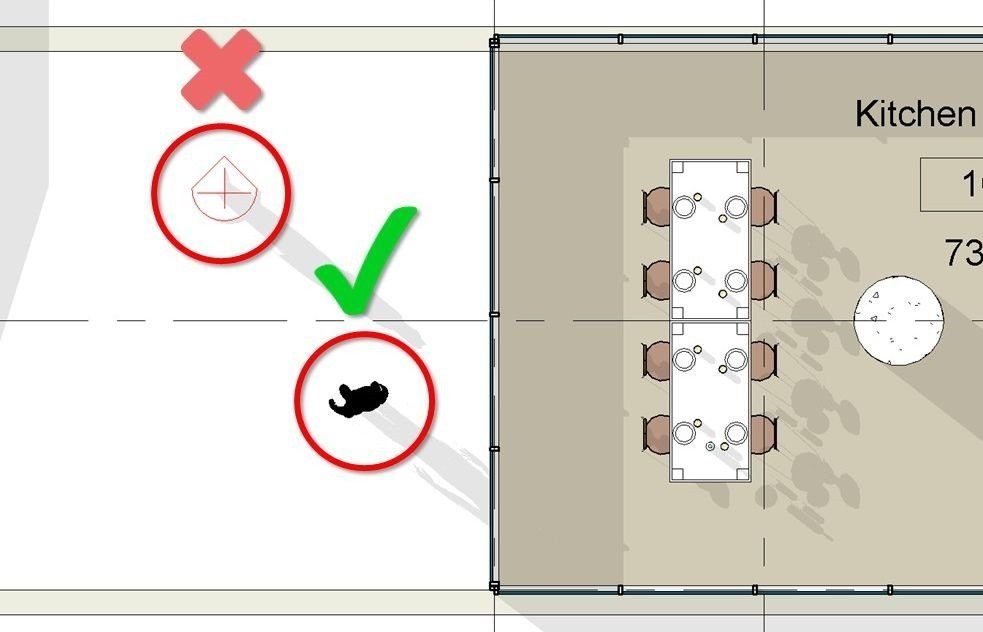 Our Revit people family will deliver key advantages:
Category
Entourage.
Eligible hosts
Any floor or topography surface. No more floating people!
Family & type names
Generic, can be renamed to suit your company's standards
Level of detail

At Coarse: Show a clean outline/ silhouette in 2D views and the traditional cardboard person in 3D views.
At Medium: Show the out-of-the-box RPC person, ready for realistic or rendering views.
At Fine: Show the true 3D human in 3D views. In render images, it will show a monolithic, conceptual material in a colour of your choice

Others
Has no redundant constraints, construction geometries or subcategories.
Easily upgradeable to Revit 2015 and later.

Or, follow steps below to make one yourself. You will need intermediate-level Revit knowledge.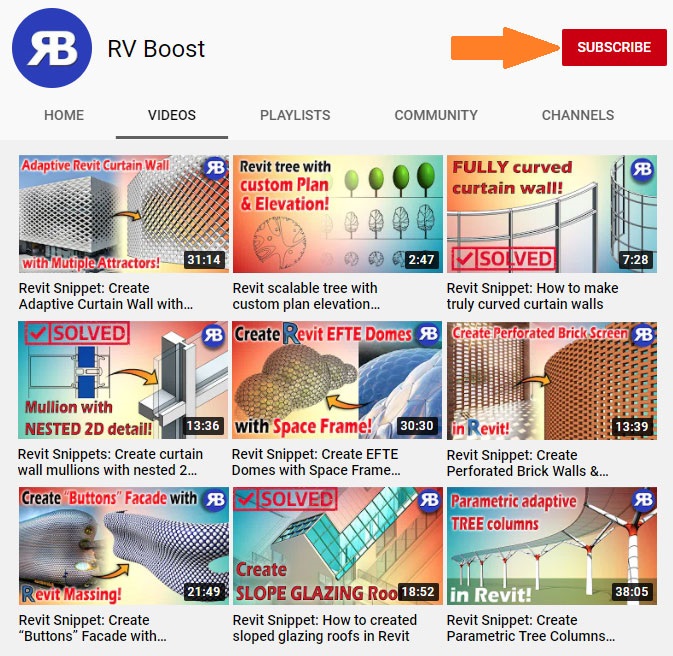 Step 1 – Find a 3D and 2D person in DWG format
Though it goes against the title of this tutorial, the 2D person is necessary because we still need a clean, sketchy human silhouette in 2D views such as elevations or sections.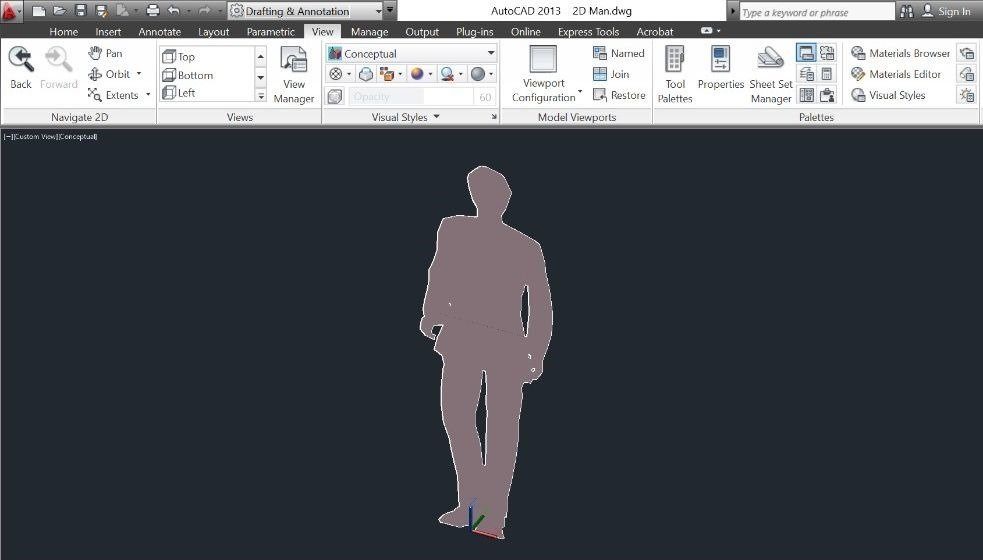 On the other hand, the 3D folk will shine in our 3D views. It should look roughly similar to the 2D person in terms of gender, posture and height. A 3D man and a 2D woman wouldn't go well together! Likewise, if the 3D guy is running, make sure his 2D friend does the same.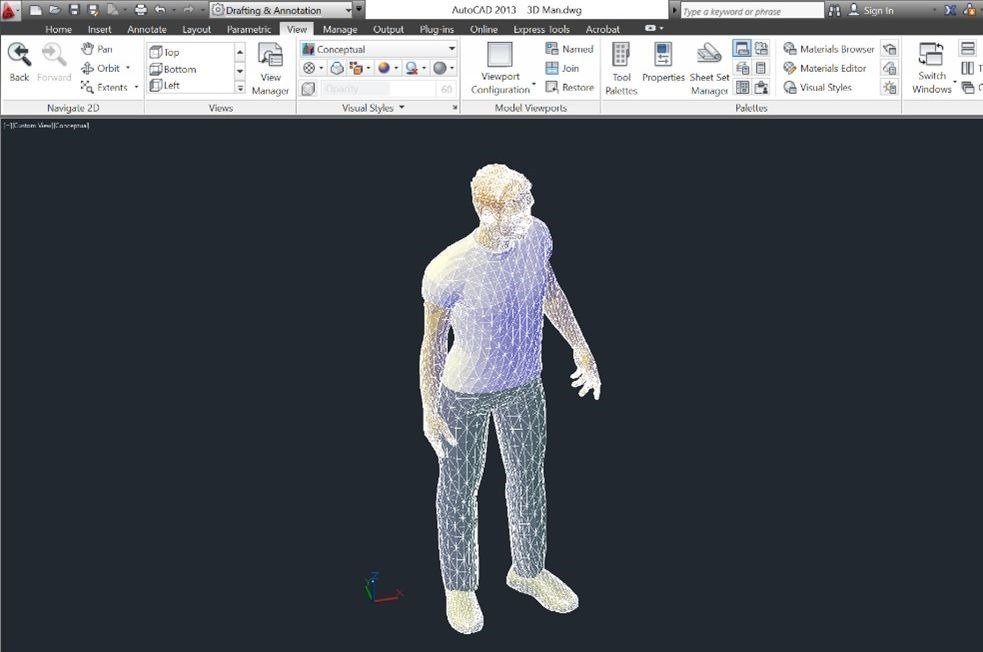 Step 2 – Create an entourage family
Start a new Revit family from the Metric Entourage template.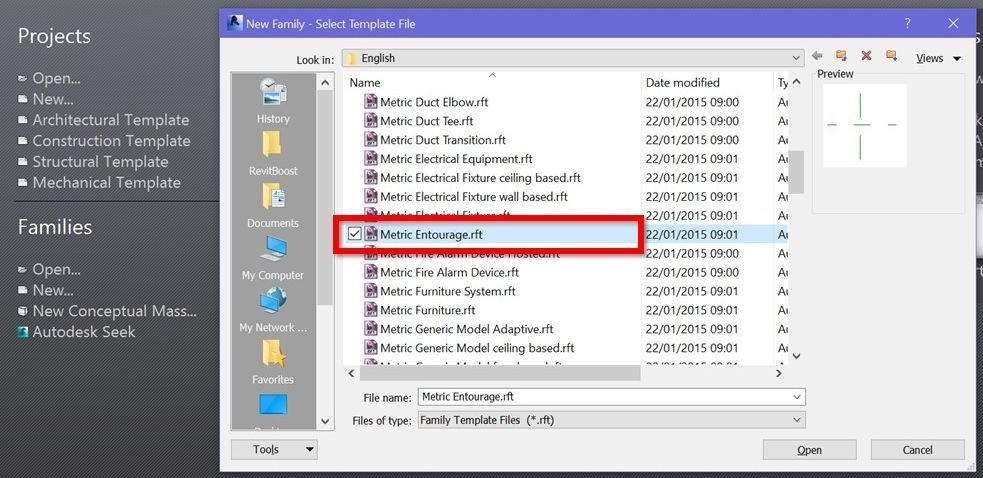 Set the family to use an RPC (Rich Photorealistic Content) for render appearance and make it visible only at Medium level of detail.
Step 3 – Integrate the 2D person
Import the 2D DWG you found in step 1 and place it where the RPC person is.

Scale the imported instance so that it has the same height as the RPC person.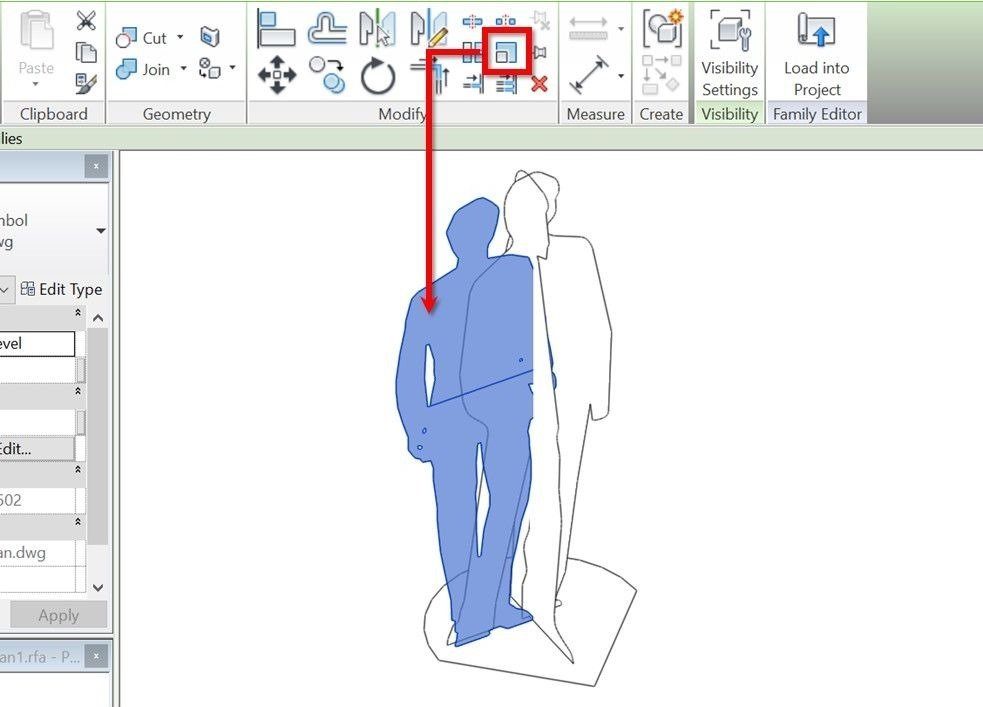 Next, create from the Front elevation an extrusion whose sketch follows the outline of the 2D DWG.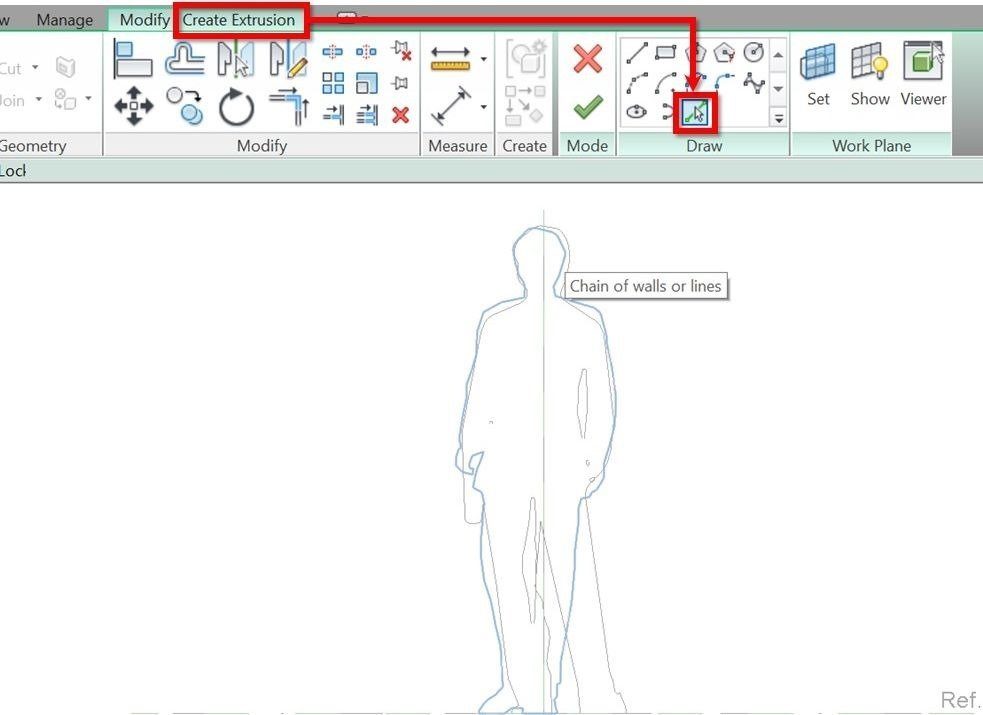 Give this new extrusion a thickness of 2mm.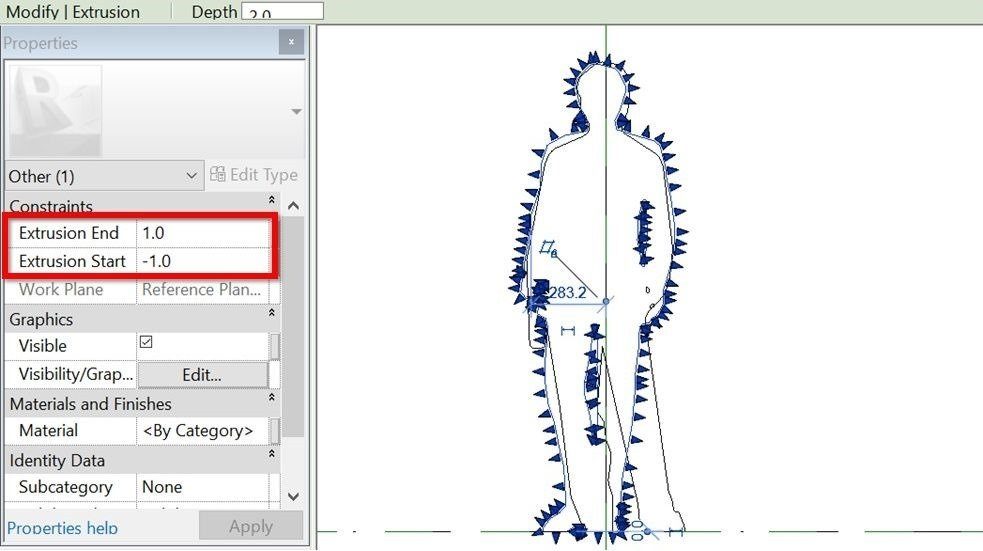 Make it visible only in the Front view at Coarse level of detail.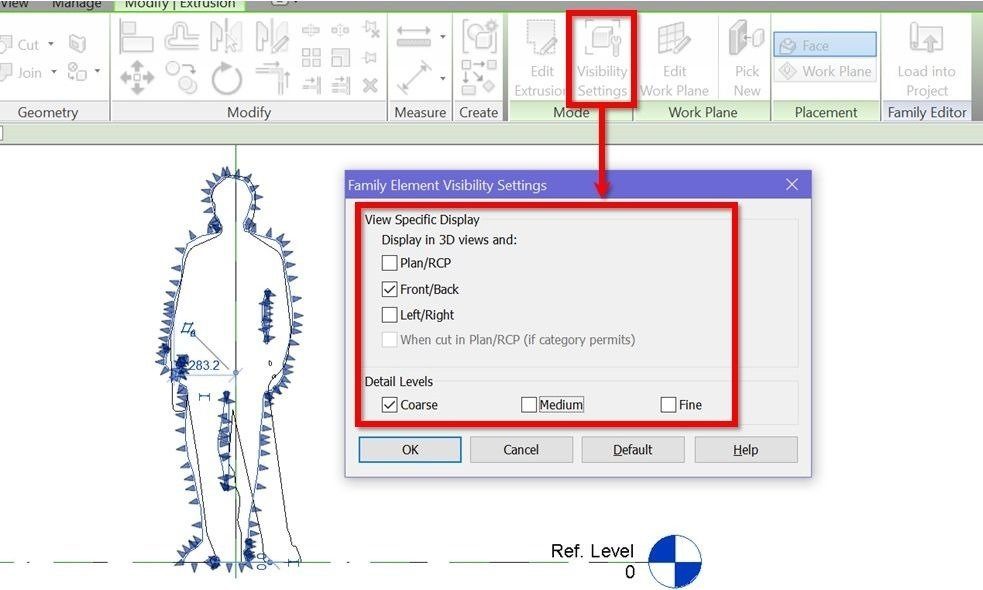 Repeat the process for the Right elevation using the same or a different 2D DWG.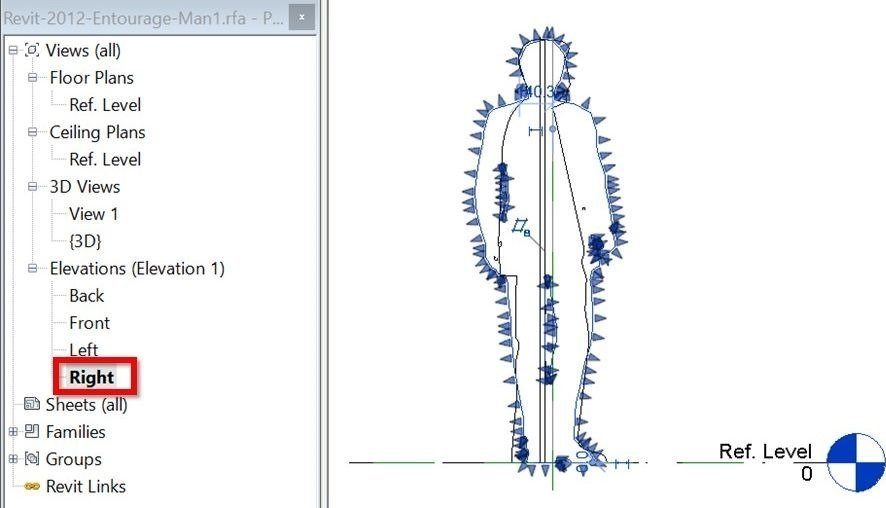 Step 4 – Integrate the 3D person
Import the 3D DWG and scale it to the RPC person's size.

Next, set it to be visible at the Fine level of detail.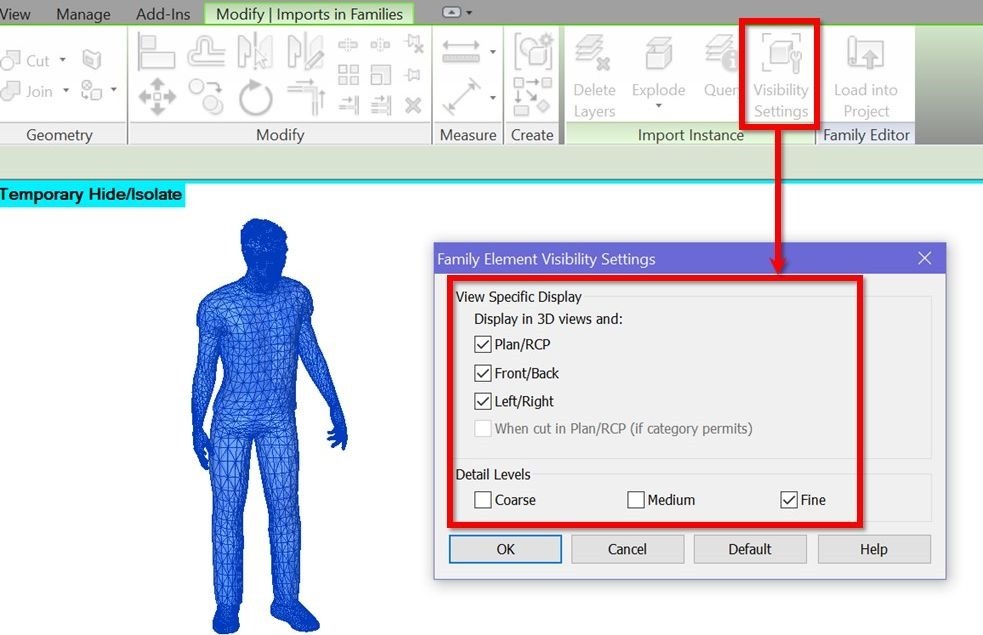 Finally, it's time to remove that nasty triangulation effect on our model. The easiest way is to assign the same colour to the imported object's projection line and material. From our experience, black works best. We won't judge if you choose pink though!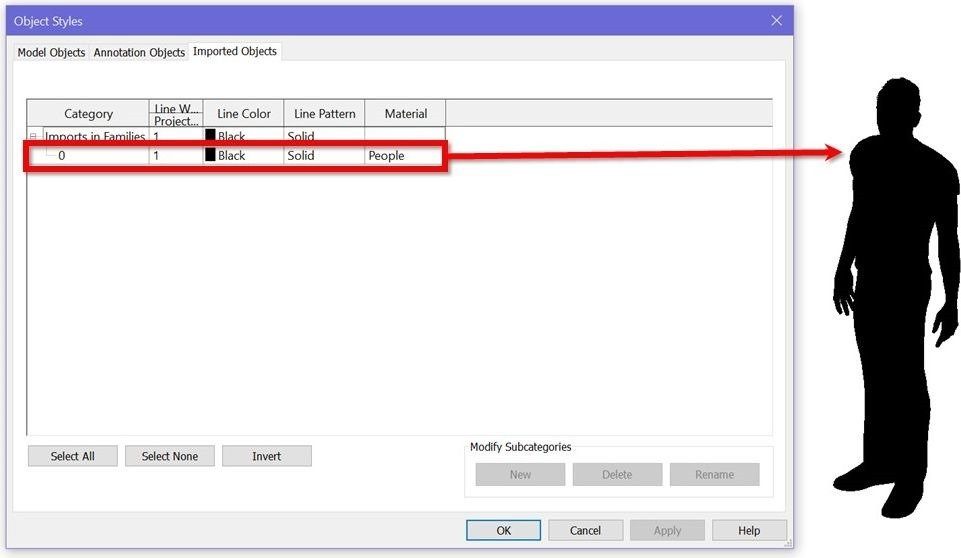 Show time!
Load the family into a project and place the person anywhere you like. We used the sample project file included with Revit. In a realistic view at Fine level of detail, our 3D guy really shows like a man and cast shadow like a man 🙂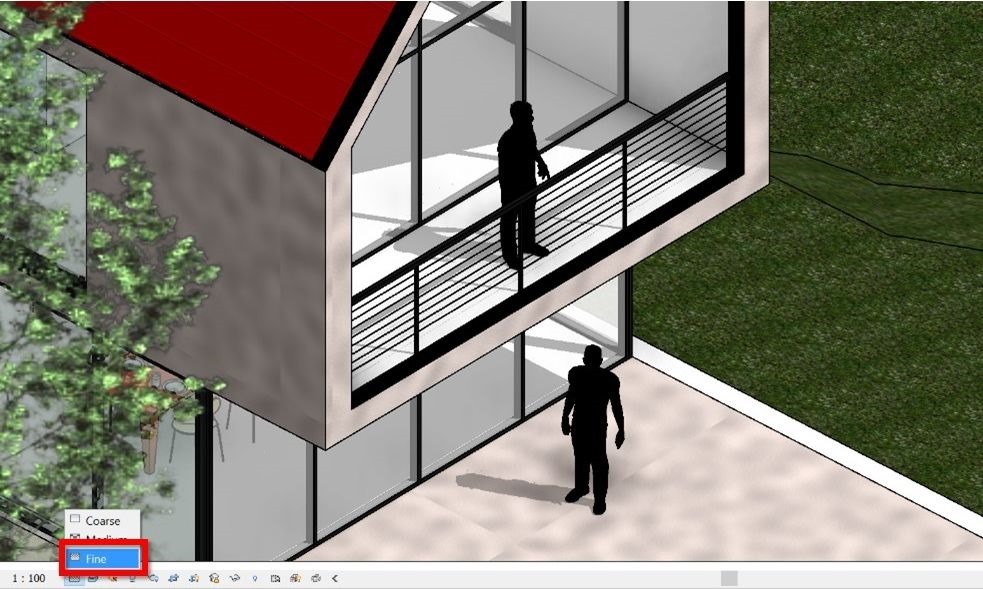 At the Medium level of detail, the RPC guy comes in, ready to be rendered:
At Coarse, things won't look so exciting: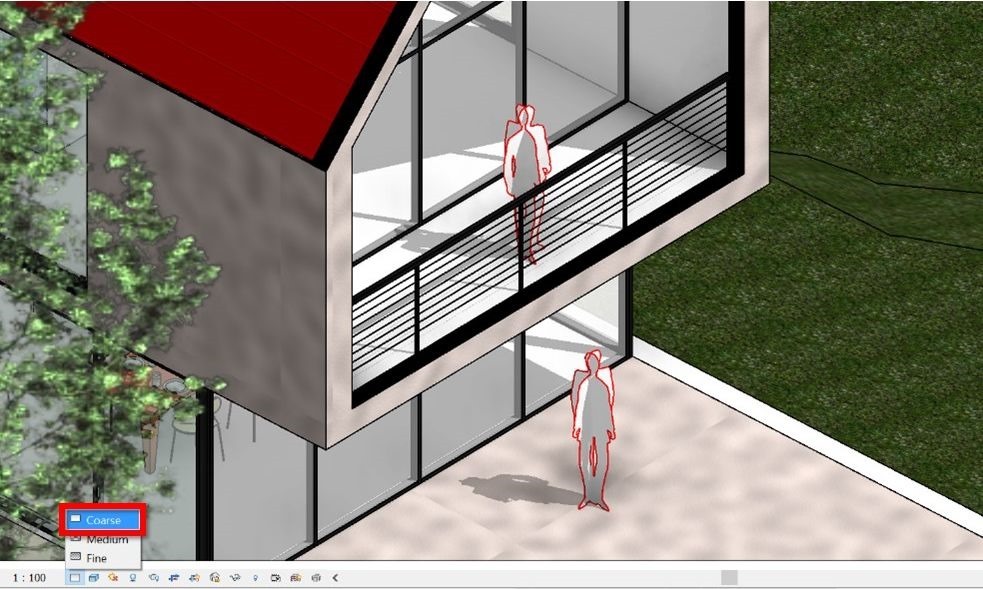 However, changing to an elevation or section should bring the smile back on your face: No more odd vertical lines splitting your guy in half!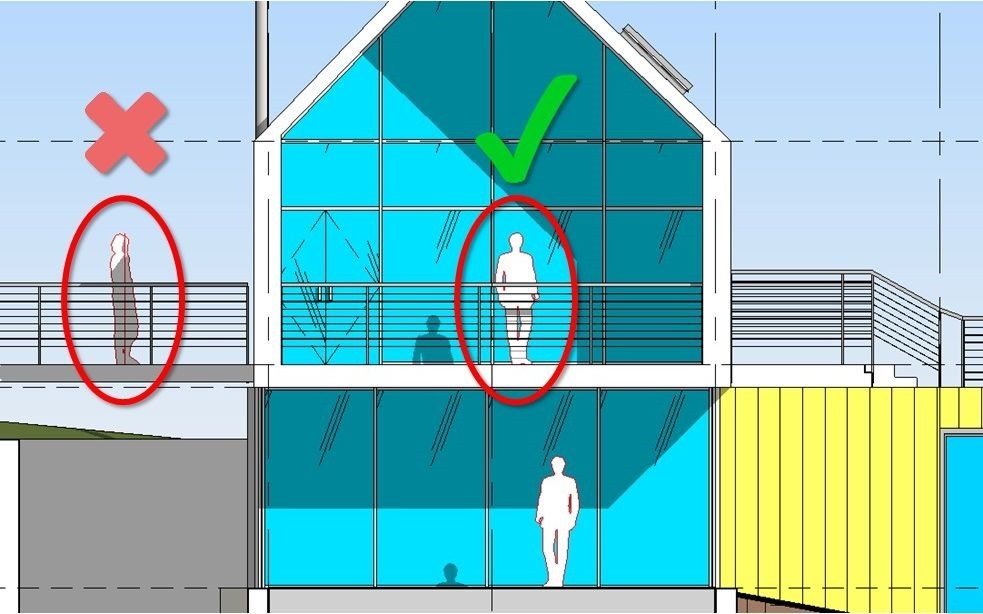 Finally, check how the 3D guy shows so neatly in plan views!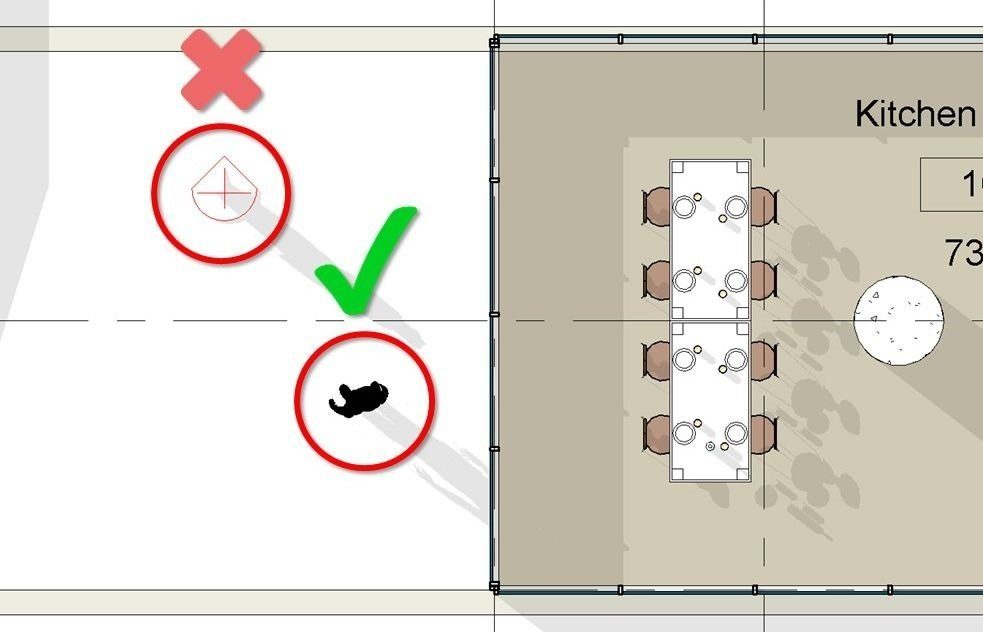 Apparently, having DWGs in Revit families is not recommended. Although we need them here to overcome limitations Revit has for Entourage families, it's still crucial to only have include DWGs we need and remove all the rest. To do this easier in both Revit project models and families, get a free trial of CAD Files Explorer, our very own Revit plugin!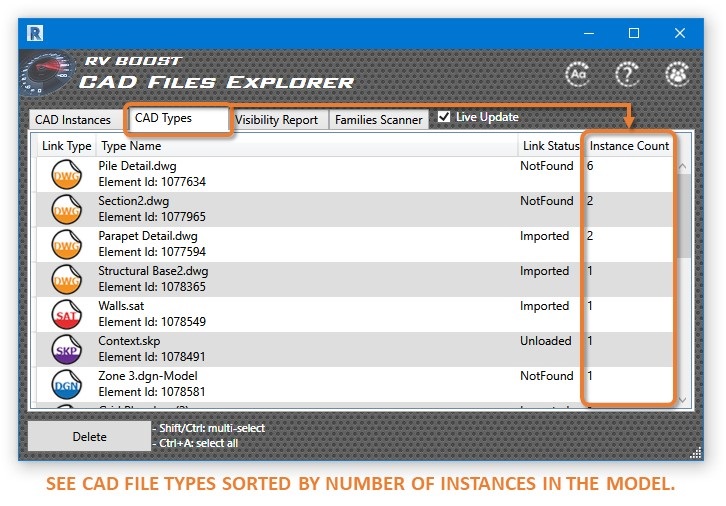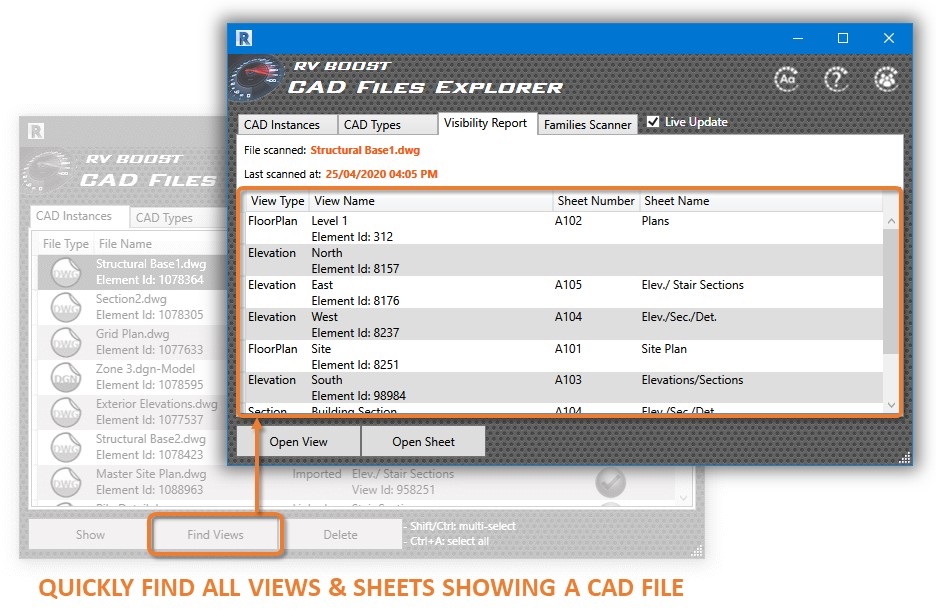 Can't stop learning?
Check out below our free Revit training channel on YouTube!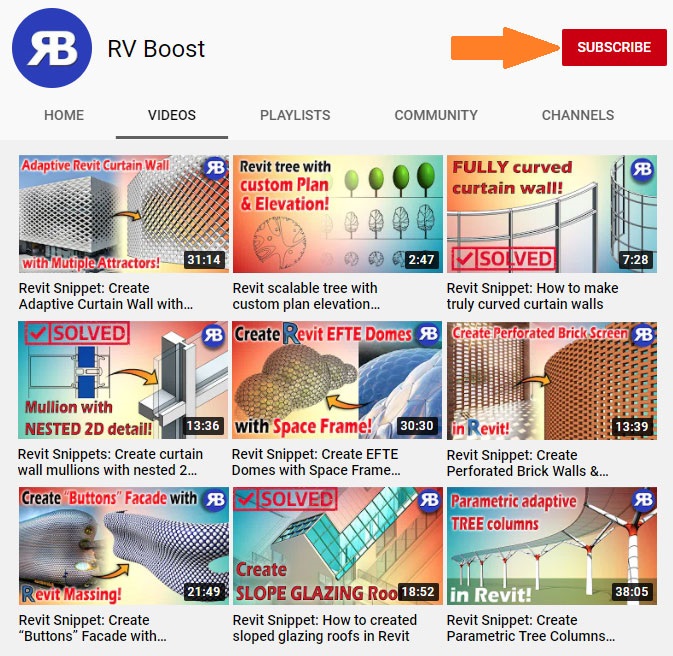 ENJOYED THE TUTORIAL? HERE'S HOW TO ENCOURAGE US TO DO MORE!


Until next time, happy Revit-ing!