How to Reduce Revit File Size by 40% with RV Family Purge!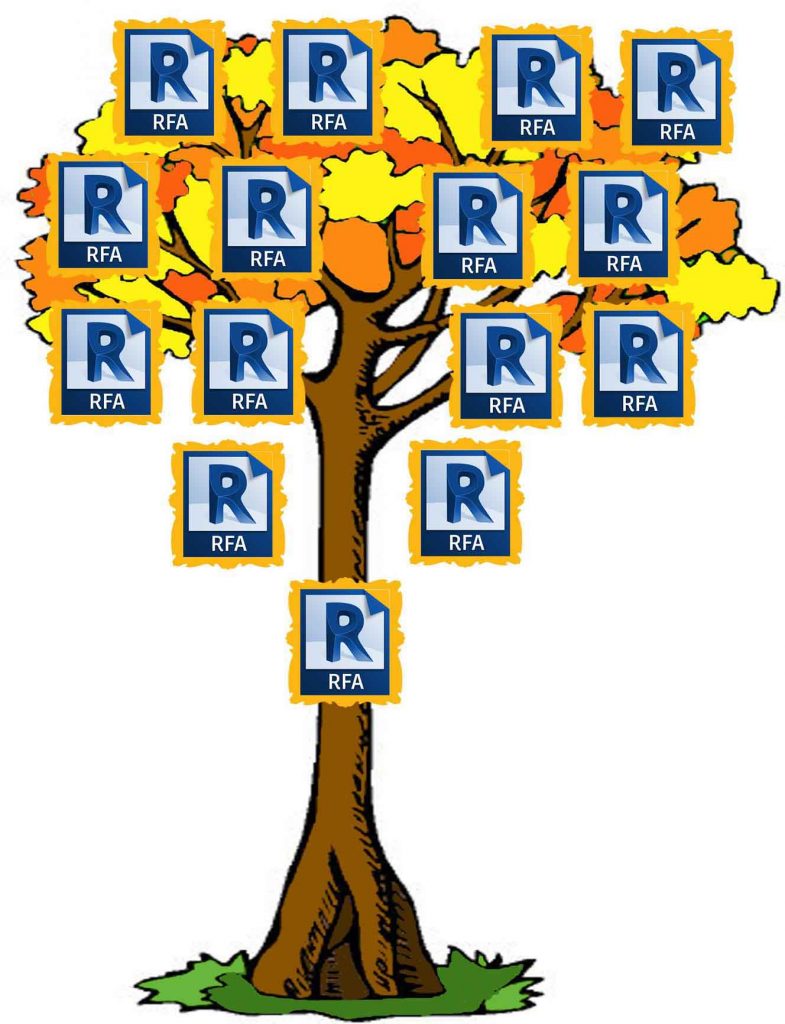 We all like Revit models with minimal file size, but who has time to open each family in the model, do Purge Unused, and then reload each one back? If your families also have several levels of nested components, good luck!
Want to click one button to automate that whole family purging job? RV FamilyPurge will be perfect for you! It is the most advanced Revit addin for this task which automatically:
Let you select any families in your model, or all of them
Open each family and all its nested components, no matter how many nesting levels deep
Do Purge Unused in each family, including purging redundant materials
Load each cleaned family back into its parent, and the parent back into your model
You can then do a final Purge Unused in your model to reduce its size, often by 40%!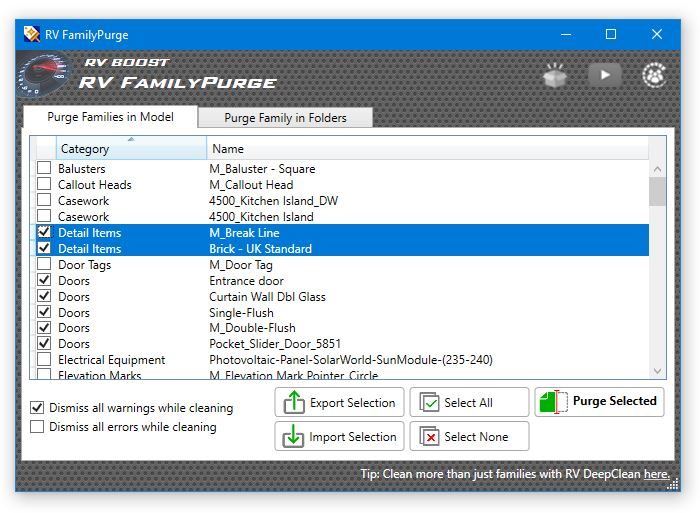 Even better, you can point RV FamilyPurge to one or more folders on your computer that contains Revit families. It will then recursively find all family files in these folders and nested folders, clean each on, and save changes to each RFA files.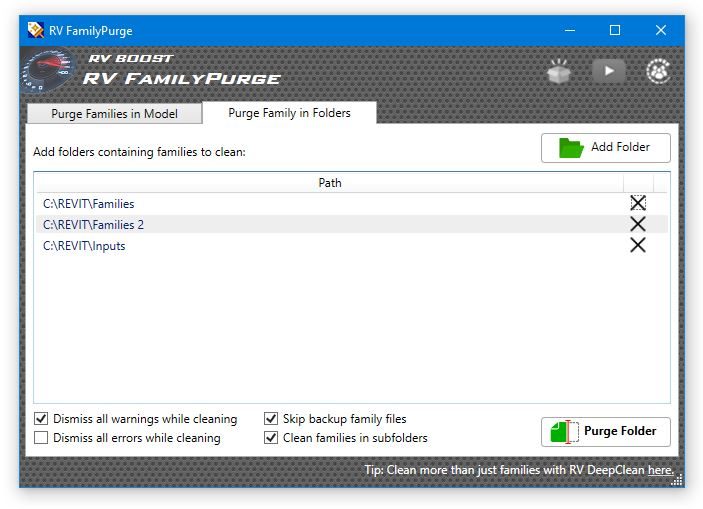 Just like cells in a body, clean families make your Revit models much lighter and more responsive. Try RV FamilyPurge completely for free today!

Want to clean up your Revit model even more?
How about over 40 more ways to clean up your Revit model, all in one place, and can be performed with one single click?
Like how that sounds? Then check out RV DeepClean here, completely for free!
Need more tips?
Check out below our free Revit training channel on YouTube!