Create triangular curtain panel with gap joints
Did you think this were easy in Revit? Then the dreaded "Can't Make Type" error jumped out and refused to budge? Or could you create the curtain panel family, but it has so many solids and voids that your project slowed right down? Time to leave that all behind now.
We will show you 5 simple steps to create a curtain panel family with joints using only 2 solids. Patterning large roof surfaces will less likely be a performance hog. With this technique, you can also add adjustable gaps to curtain panels for all patterns other than triangles. This same technique has served us BIM Managers and Architects for years without fail.
Expected output
Our curtain panel family will deliver key advantages:
Category
Curtain Panels. The technique described can also be used to make an adaptive component version of this panel type.
Available parameters

Gap / Joint width;

Panel thickness;

Panel & frame materials;

Width & height of the frame's cut profile.

Grouped logically and can be renamed, these parameters allow you to have multiple size variations in the same curtain panel family.

File size
Only 236 Kb. Apply it to large roof surfaces and your computer will thank you!
Eligible hosts
Any divided surface using the "Triangle (flat)" pattern. The technique you are about to learn will also help add gaps / joints to curtain panels for other pattern type.
Family & type names
Generic, can be renamed to suit your company's standards
Level of detail
Sufficient for conceptual massing. We are against over-detailing and so should you!
Others
Has no redundant constraints, construction geometries or subcategories.
Easily upgradeable to Revit 2013 and later.
Or, follow steps below to make one yourself. You will need intermediate-level Revit knowledge, some hours to spare and flashbacks of that trigonometry class you had in high school.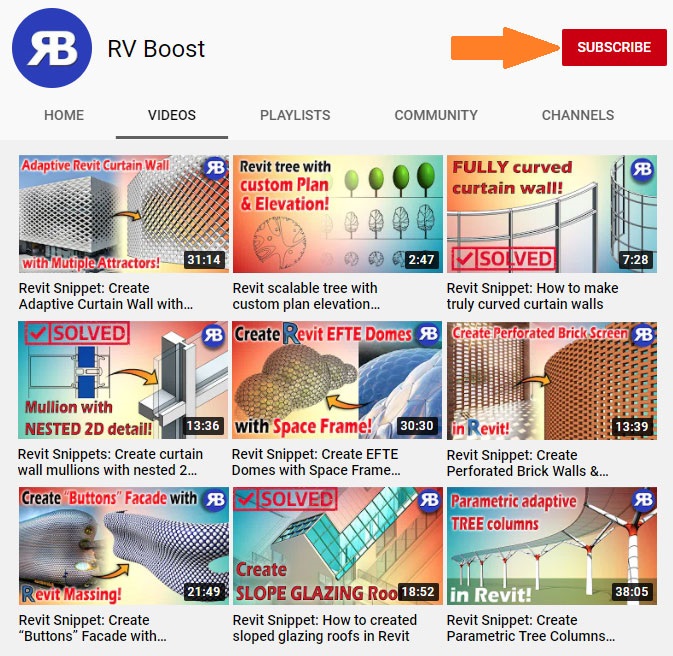 Step 1 – Create a test surface and a new curtain panel family
Start with any massing surface you have in either a conceptual mass family or an in-place mass component. Select it and click Divide Surface.
Make sure to choose "Triangle (flat)" as the pattern.
Create a new Revit family using a template called "Curtain Panel Pattern Based".
Open it, select the sample grid pattern and change its type to "Triangle (flat)".
Step 2 – Build a rig and add dimensional constraints
Place 2 reference points close to each panel corner.
Then, connect them in pairs until you have a rig of 3 new lines.
Step 3 – Create parameters to control reference points' positions
Create a new parameter, call it "Gap width" then assign it to the "Segment Length" parameter of 2 points closest to the panel's corner point number 1.
Repeat this process for corner points number 2 and 3 but name the 2 new parameters "Diagonal offset 2" and "Diagonal offset 3" instead.
Step 4 – Set trigonometric formulas to control the gap width
Now, go to Family Types and set up formulas as showed below:
This will ensure our 3 new reference lines always stay parallel to perimeter edges of the curtain panel.
Step 5 – Create the panel and frames
Create a triangular extrusion as showed above.
The created solid represent an individual panel, so feel free to add a frame and parameters to control its thickness, material and so on.
Show time!
Now it's time to load the family into the conceptual mass and apply it to the divided surface. Its gap / joint width will be adjustable thanks to the parameter with the same name.
Go on and flex all parameters into which we've put all our hard work.
Can't stop learning?
Check out below our free Revit training channel on YouTube!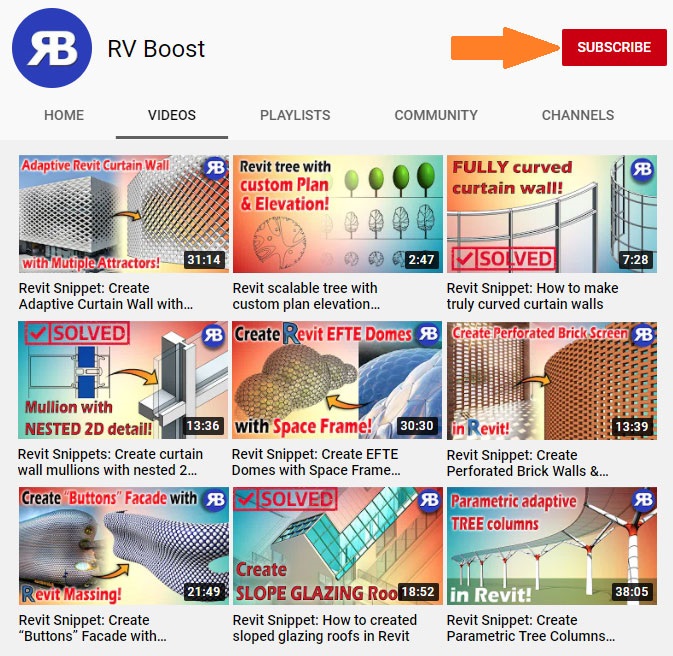 ENJOYED THE TUTORIAL? HERE'S HOW TO ENCOURAGE US TO DO MORE!


Until next time, happy Revit-ing!