CAD Files Explorer – Find Imported Cad & More
Want to destroy a Revit model quickly? Just import lots of DWGs into it and explode them all! It will take someone ages to find all imported CAD files in Revit to remove them.
Can't we can just purge these DWGs then? In Revit without a plug-in? It will be difficult.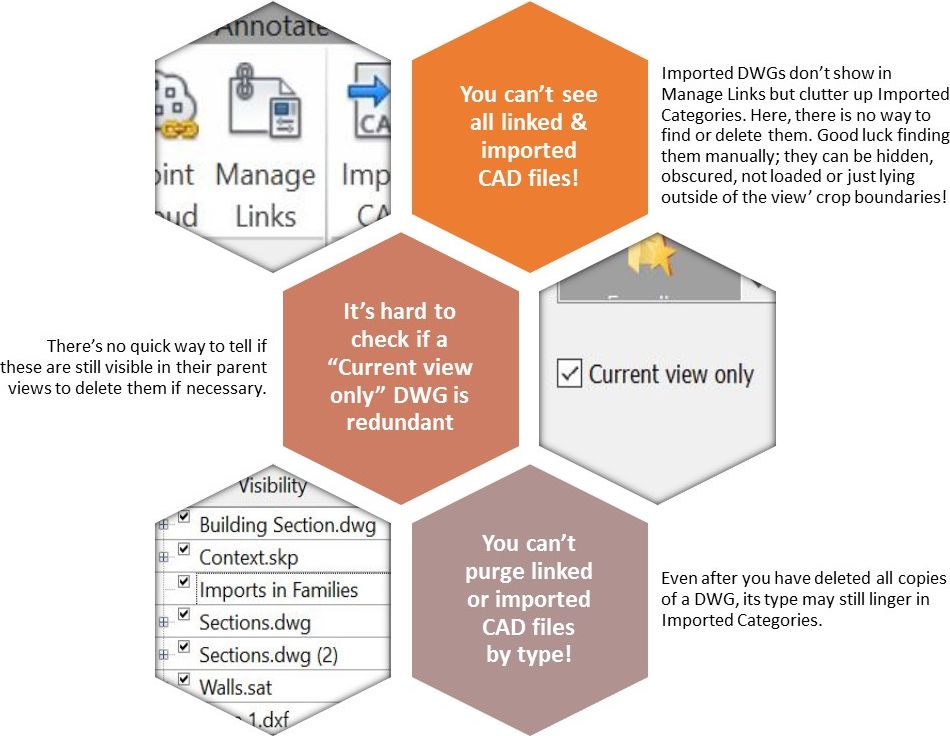 Another limitation of Revit is you can't quickly find imported CAD files nested in families. For example, a DWG nested 5 levels deep in some random family can mysteriously show up under your project's list of Imported Categories.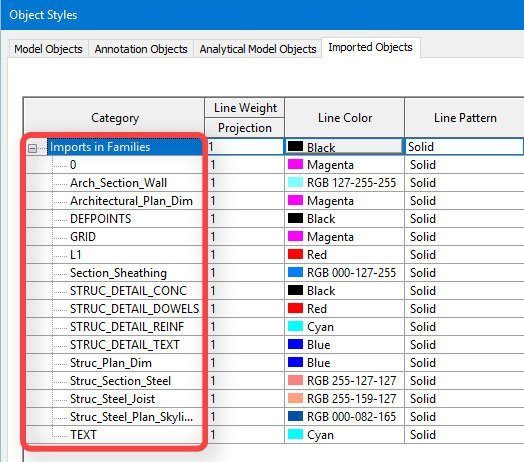 What if you already inherited a model built by someone who failed to follow any of the best practices with DWG in Revit? See how CAD Files Explorer can help: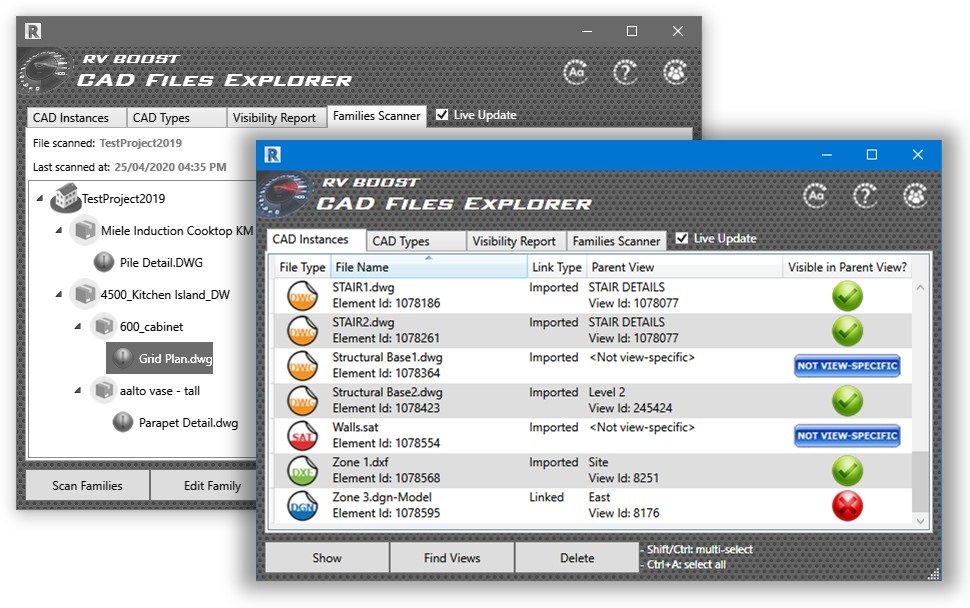 With CAD Files Explorer, you can effortlessly:
See all CAD files in your Revit project or family. DWG, DXF, DGN, SKP or SAT? Nothing can hide from you anymore!
See view-specific CAD files which are no longer visible in their parent views. Great candidates for removal!
Find all views and sheets showing a particular CAD file. From there, our add-in can quickly open these views & sheets with the CAD file centered on screen and zoomed in for you.
Delete directly CAD file names that show under Imported Categories. No need to even see that 1 file you could not find anywhere!
Scan all loaded families in the project to find nested CAD files at any nesting levels. Any corrupt families will be listed as well.
The add-in is really easy to learn and use. Skimming through screenshots below is all you need to master it.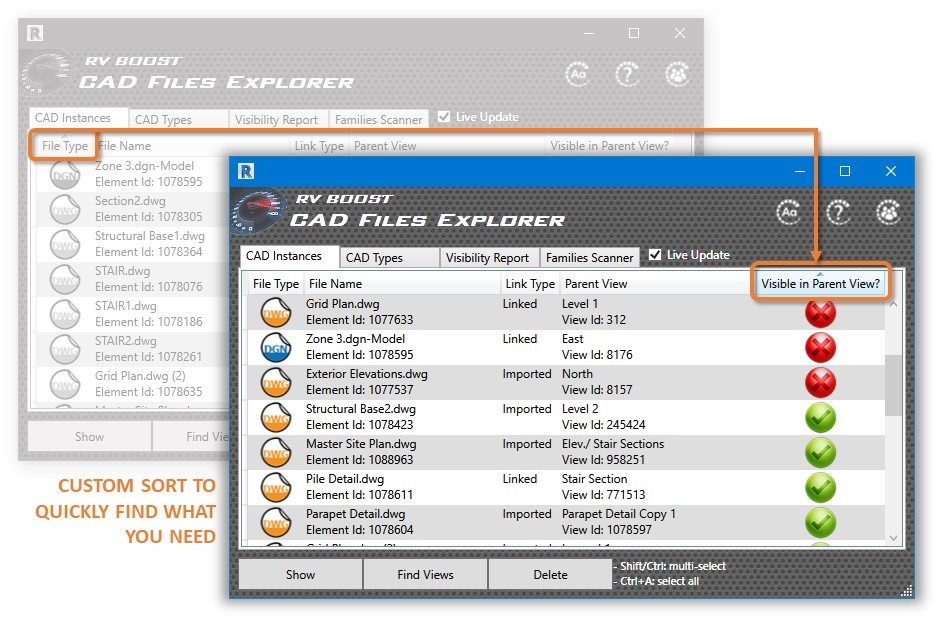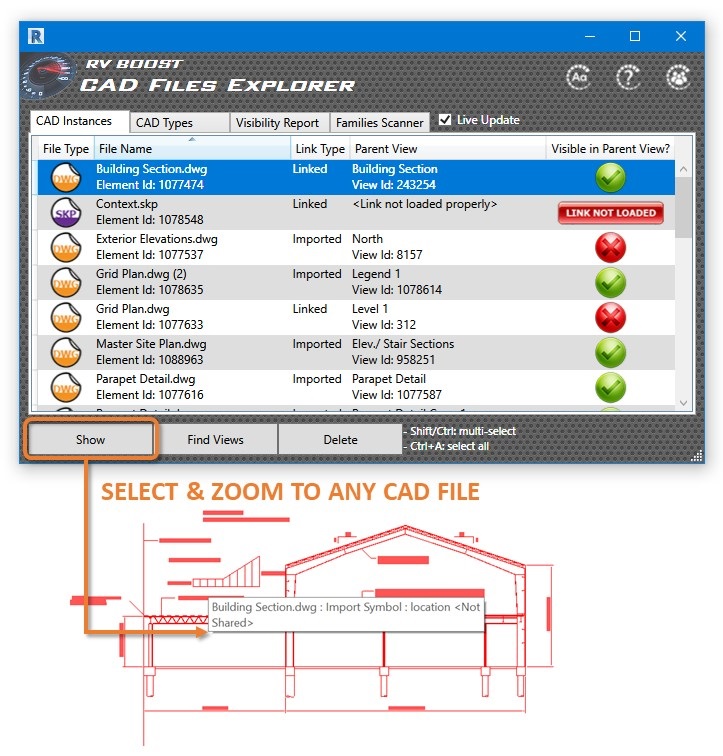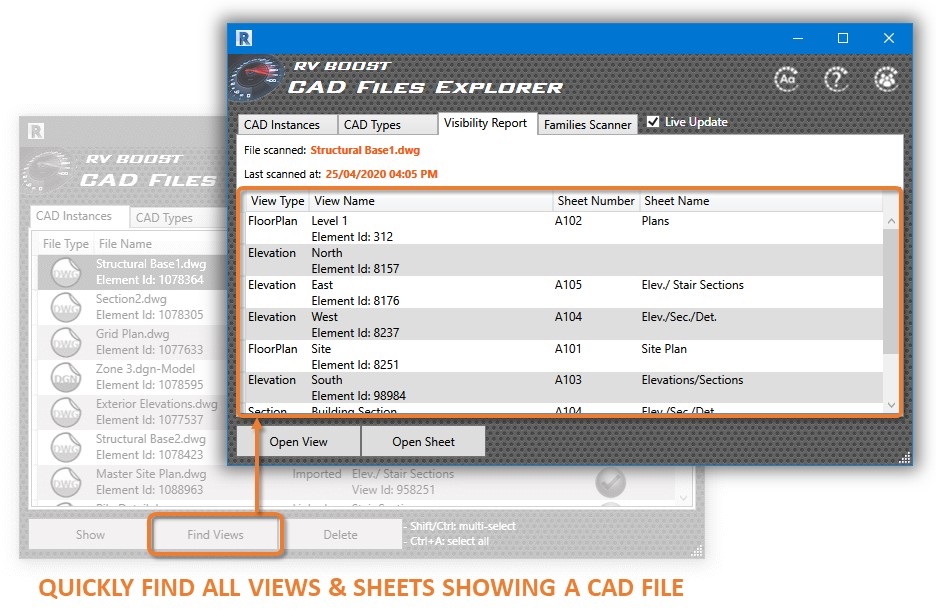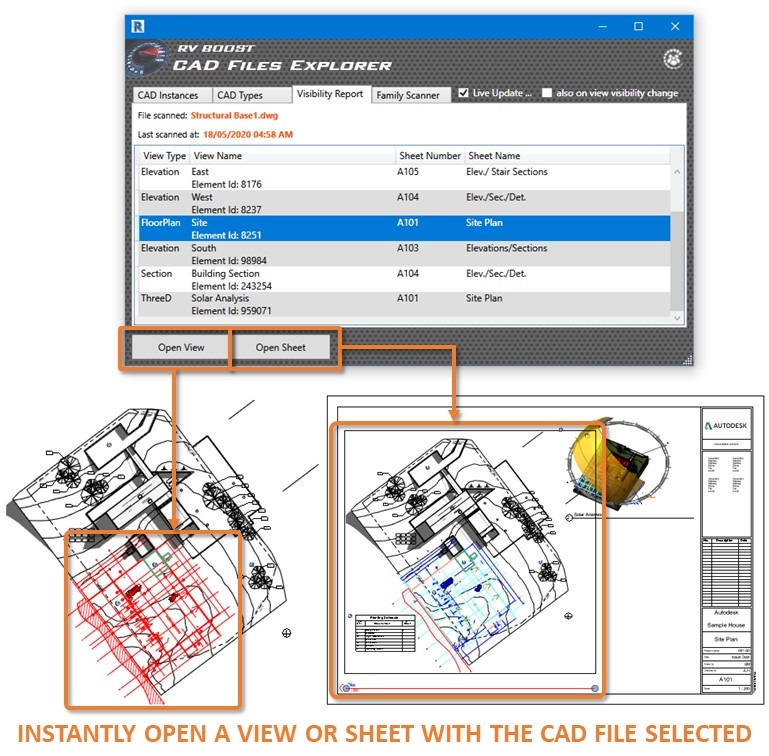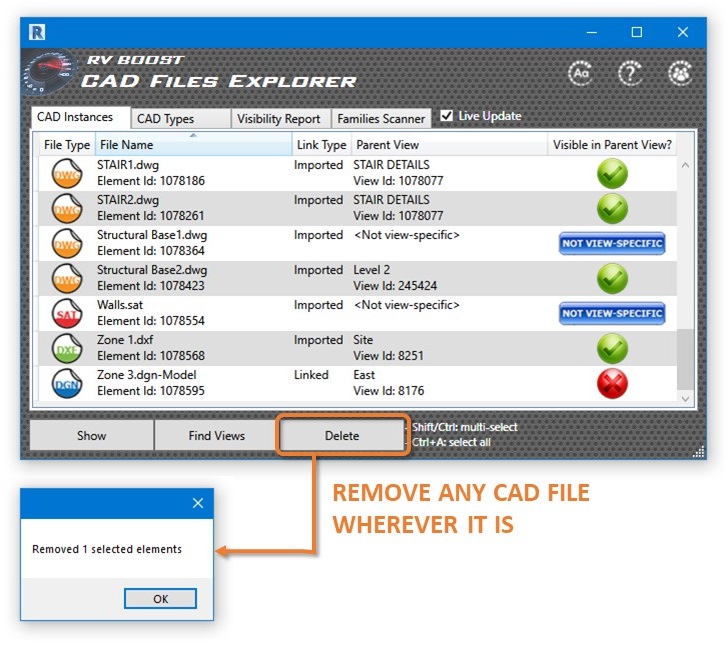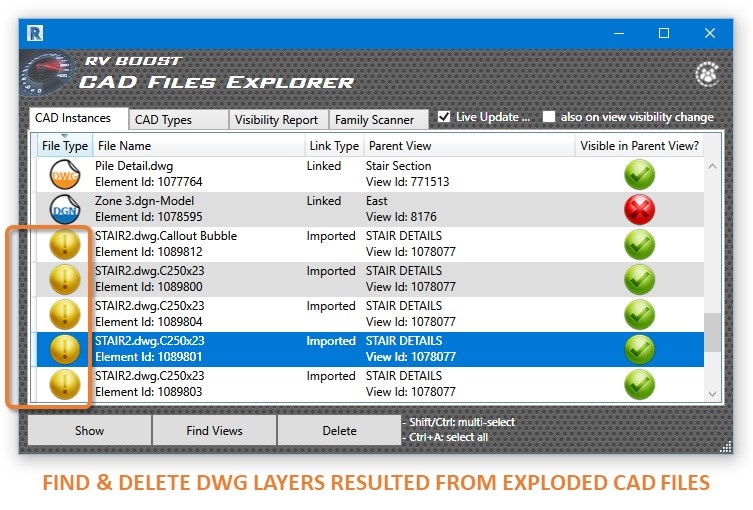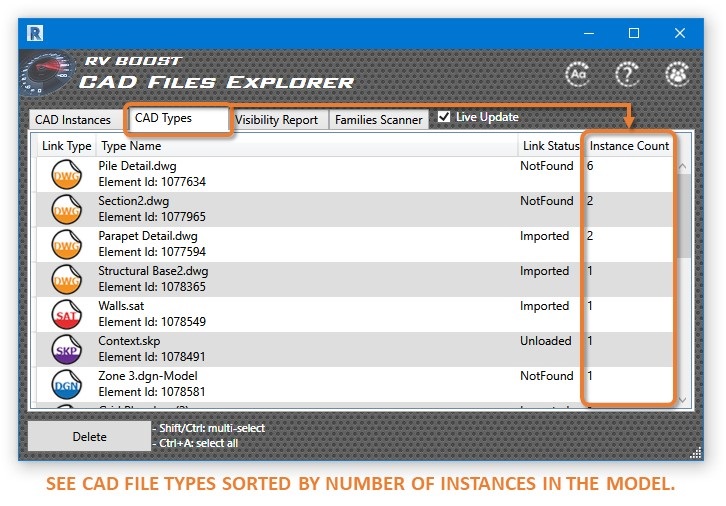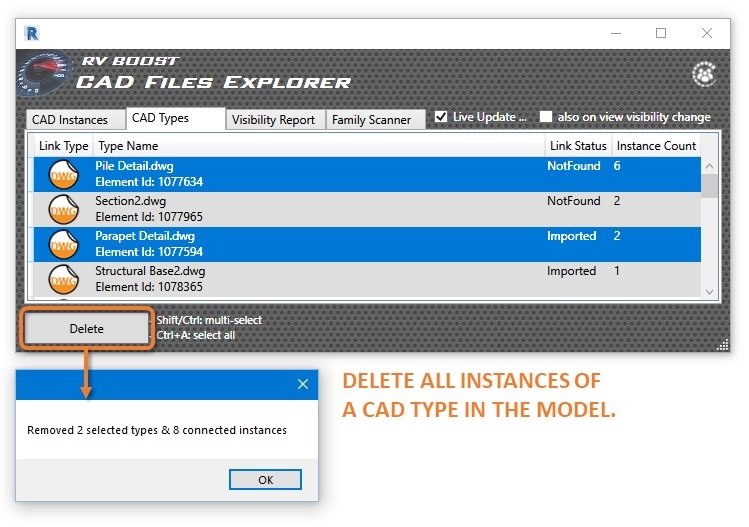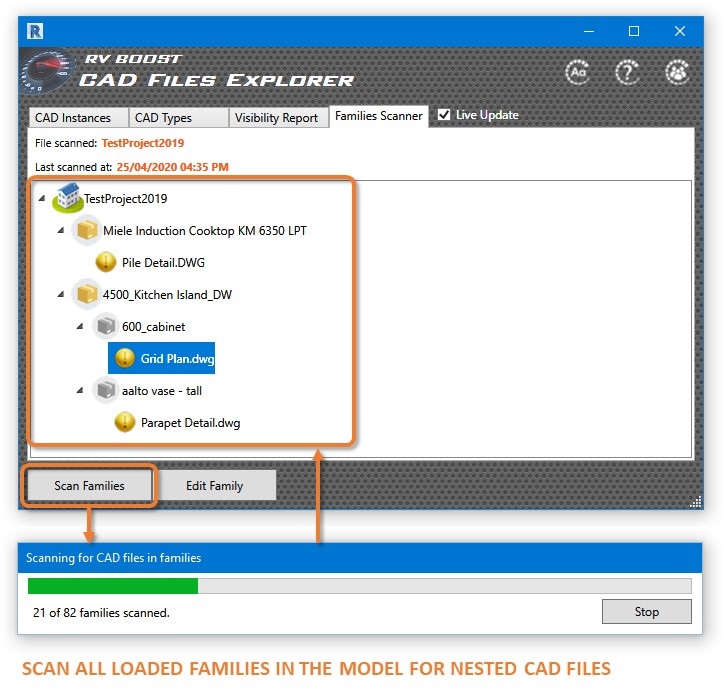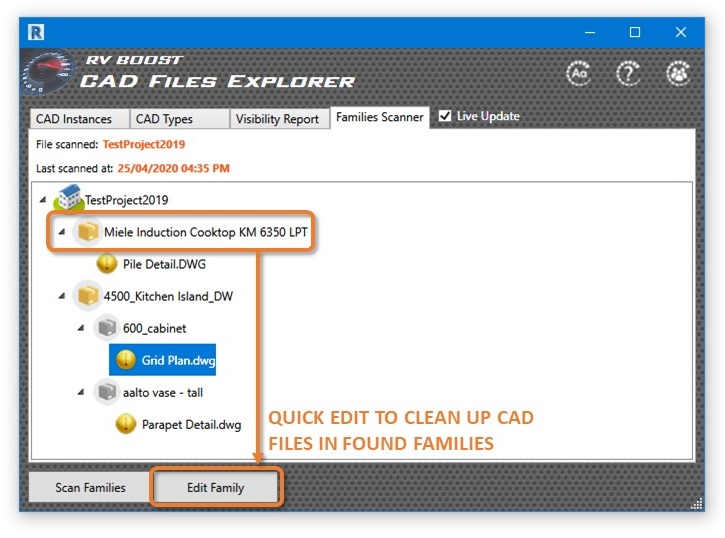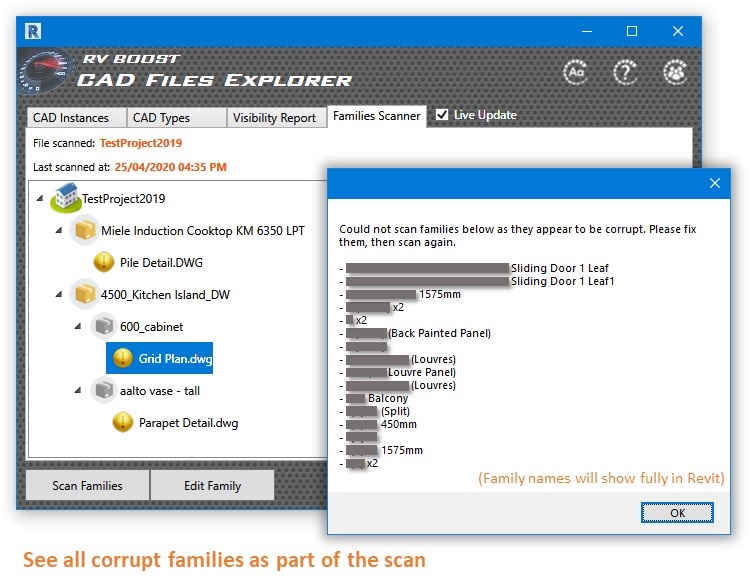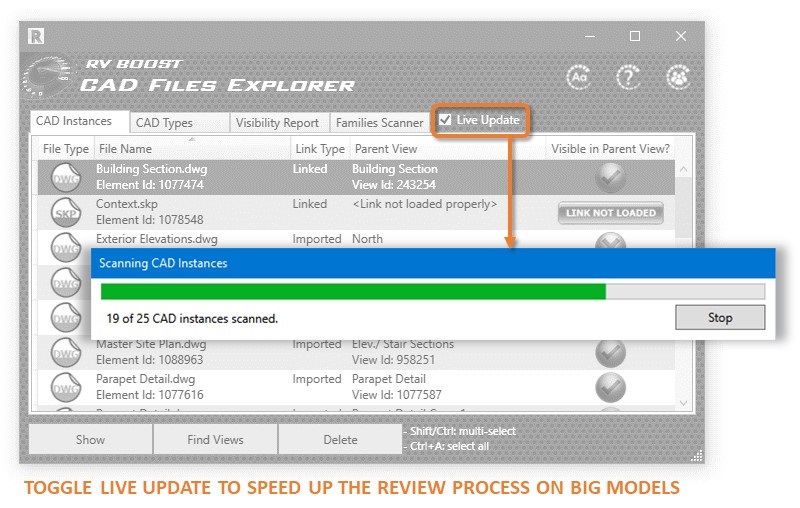 Can't wait to try CAD Files Explorer for FREE? It will take only minutes to set up:
Want to clean up your Revit model even more?
How about over 40 more ways to clean up your Revit model, all in one place, and can be performed with one single click?
Like how that sounds? Then check out RV DeepClean here, completely for free!
Need more Pro-tips?
Check out below our free Revit training channel on YouTube!